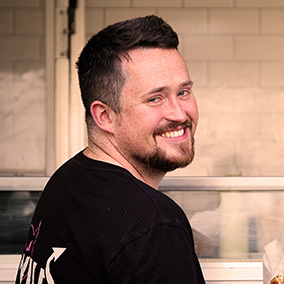 Warwick
"My time working in France was one of the biggest influences on my journey.
"Food is just such an integral part of French culture. It feels like it surrounds you throughout the day; whether that's freshly-baked bread in the morning or crisp cold wines during the evening.
"I have been lucky enough to work under some incredible chefs in my career. During my time running Jean-Luc Rabanel's bistro I developed a real appreciation for where food comes from. It was really hands-on: in the morning you would be in the local farmer's market picking out the ingredients, then having to dash back to butcher, fillet and prep everything you'd bought to get it served-up by lunch time. It was always exciting, and it taught me so much.
"Critically it taught me about the different local, quality ingredients that go into making the final dish.
"I bring this passion to Wild Street Kitchen."