Tasty dishes start
with quality ingredients
This is not just something we say, but something we are fully committed to doing. That's why we're so excited to share with you, here, exactly how we do it.

Pride in Provenance
The only way to guarantee the quality of your produce is to know where it comes from. We can trace back everything we cook to a handful of trusted suppliers who are just as committed to our mission as we are.
Here's a little about what they do best:
Venison is deer, but not too dear
You don't have to own a tweed jacket in order to enjoy venison (though if you can rock the look, go for it). Not only is deer incredibly nutrient-rich, it is also one of the more sustainable sources of meat that can be found in the UK.
Unlike most industrial-agricultural methods, the wildlife are left to live and graze on the abundance of vegetation in their natural environment. We source our meat from experienced conservationists responsible for the management of the deer populations, across a number of local estates. As a result, we get our hands on a superb quality of produce and help to sustain the area's ecology.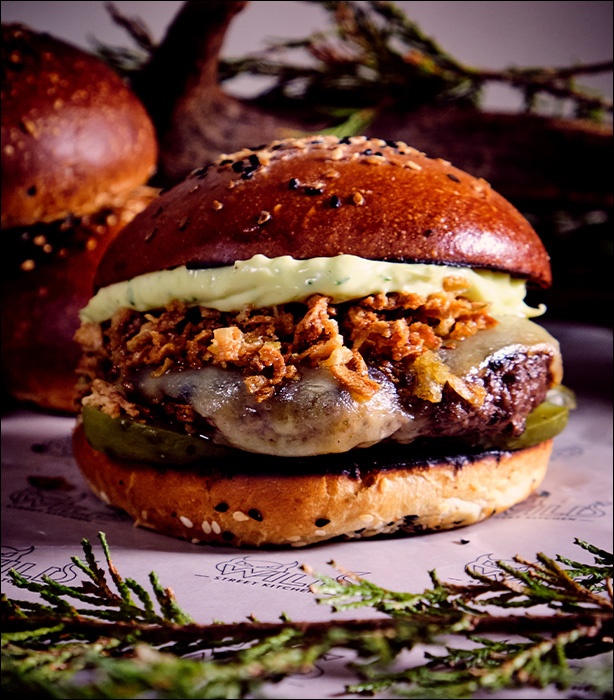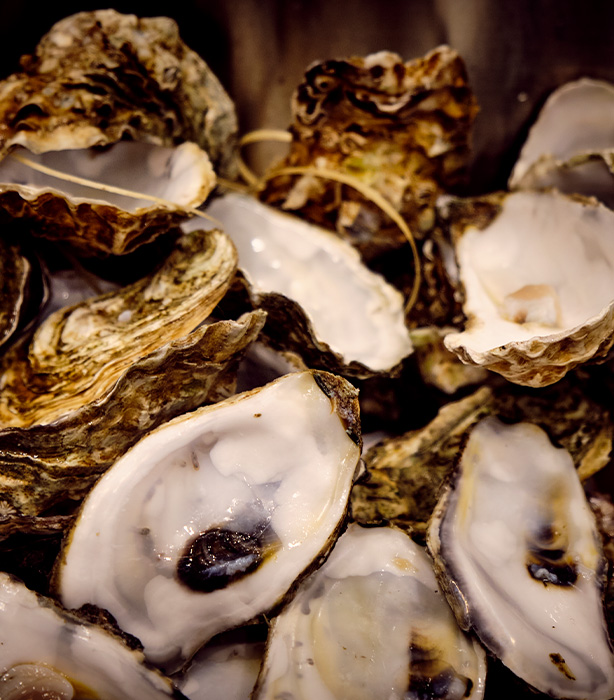 Only a little fishy for our dishes
We take a similar approach to any fish we get for our menu.
All of our seafood is sourced from small, day-boat vessels who engage with sustainable methods of fishing. They take their responsibility for the seas, and the wildlife in it, as seriously as we do.
You may have heard about the large fishing boats that take part in bottom trawling - where nets the size of football pitches are dragged along the sea floor, causing untold damage to marine life. We won't have any part in that.
Wild Zing
All year round, our team is out foraging for the best fruits, flowers and funguses nature has to offer. We'll be out in the woods grabbing the wild garlic for our aioli sauce and marching between troops of mushrooms for burgers, so you can truly savour the season.
Sourcing wild ingredients in this way allows us to make the most of the natural world around us, rather than control the environment to produce the harvest. This is all part of our mission to bring you tasty dishes in the most sustainable way possible: by preserving what we have, and making the best of what's there.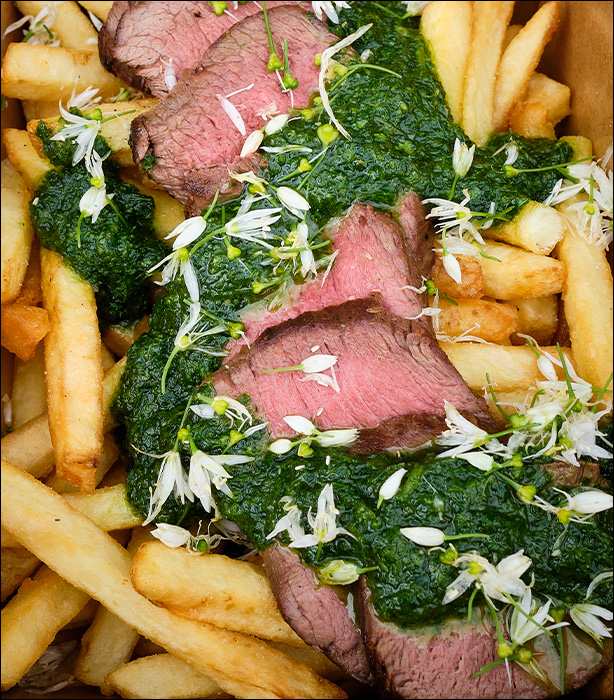 Organic origins
Anything we can't forage, stalk or catch, we try to source from small, organic growers all through the year. It means we get to support businesses employing sustainable agricultural practices and pack as much natural goodness into our dishes as we possibly can.
Seasonal = sustainable
Our menu changes with the seasons.
The time of the year affects the different harvests and when it is best to grow various types of fruit and veg. As a result, our dishes reflect the very best of the season: from sprightly Spring sensations, to wholesome Winter warmers. We've got it covered all year round.
And this is why it's good for you and good for the planet:
Keeping it fresh

We take advantage of the best-in-season produce the UK has to offer. Our specially-selected organic suppliers provide the raw ingredients we use to create mouth-watering delights. Our aim is to get food from the wild to your bellies pronto.
Cutting the carbon

Using seasonal produce means we can also stick to UK-based suppliers. Not only does this help support local, independent businesses, but it also helps to cut down the amount of miles our food travels on its way to you.
Wild Flavours

Where we can, we forage for our ingredients, only taking amounts that can be naturally replenished. Our dishes are focused on bringing together a fusion of natural flavours - a real taste of the wild.
BOOK US FOR YOUR NEXT EVENT